Blue, White, Gators Let's Fight!
It's everyone's favorite time of year: football season! So far, Ascension is 2-1, having won games against Catholic High of Pointe Coupee and North Vermillion. The hype crew has been up and ready to get the students and faculty pumped for every game day so far, playing music and dressing up to get everyone excited. We also had our first pep rally which was very entertaining, with performances from Gator Jazz, JV and Varsity cheer, and the drumline. There were also a few fun games and many, many corny jokes, but that's always to be expected 🙂
Our first home game against North Vermillion was last Friday night, and it was such a special night! So many people came to support the Blue Gators, Gator Rock performed and made it on the news, the cheerleaders and dance team kept the spirit up, and the student section was packed. The theme for this game was "Rush the Patriots," so everyone came dressed as sorority girls and frat boys! The end score was 32-0…. another Gator victory! Hayden Cormier, a middle linebacker on the team says, "The Gators rushed the Patriots back to North Vermilion."
I'd say the football season is off to a great start. The football team has been working really hard, and it's already paying off. I can't wait to see what the rest of the season holds! Our next game is Thursday, September 23, and it's away at Jeanerette. We're all hoping for another Blue Gatory victory!
Leave a Comment
About the Contributor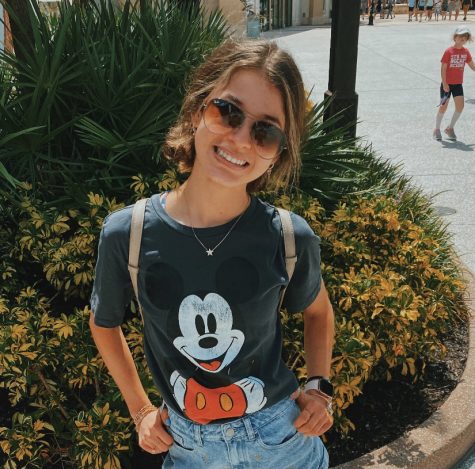 Emily Hebert, Staff Writer
Hey y'all! My name's Emily Hebert and I will be a senior at Ascension this year. I have been at Ascension since 8th grade and have been a part of the dance team since I moved here. I'll be captain of Gator Jazz this year, and I hope to also participate in different clubs and other fun school activities throughout the year. I love going to Disney World, spending time with family and friends, reading, and shopping. I am so excited to be a staff writer this year!