7th Grade Tour Day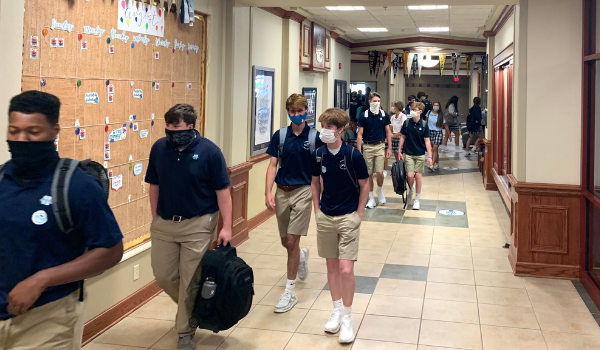 As the last few months of school approaches each year, the seventh grade class takes a tour of the SMP campus to check out what the upper school campus is all about. This year looked a little different for everyone due to COVID restrictions, so rather than the seventh graders taking a look at the SMP campus' everyday flow, they got to tour with the prefects and teachers while the upper school students had a half day. 
Transitioning from the downtown campus to the Sugar Mill Pond campus is a huge step and we always want to make sure that the seventh graders are comfortable and feel welcomed onto campus. The prefects took on a big role for tours and loved every minute of it! Senior prefect Andre Perron says, "touring the seventh graders was such a blast and it was so exciting getting to tell them about all of the positive experiences I've had here at the SMP campus." The prefects even got to spend some bonding time with the seventh grade class by playing a game of dodgeball at the end of their day. 
Preparing for the transition to the upper campus can be nerve wrecking but the prefects did a wonderful job at making the seventh graders feel comfortable and welcomed. Senior prefect Andre Domengeaux says, "it can be a big transition coming from the downtown campus to the high school campus so it's important that they get familiar with the environment." All in all the seventh grade tour day was a huge success that ended with huge smiles, and great impressions! 
Leave a Comment
About the Contributor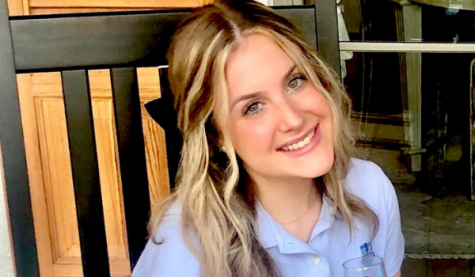 Chloe Stephens, Staff Writer
Hey everyone! My name is Chloe Stephens, and I am a senior this year. This is my first year in journalism as a staff writer. Ascension has been one of my greatest blessings and I am not ready to leave, but I am so excited to make memories with my class this year. I am involved in Pro-life club, SADD, and Younglife. In my free time I enjoy makeup, spending time with my family, and hanging out with my friends. I am so excited to be a part of the Authored Ascension, and can't wait to see what this year holds!