Life With COVID-19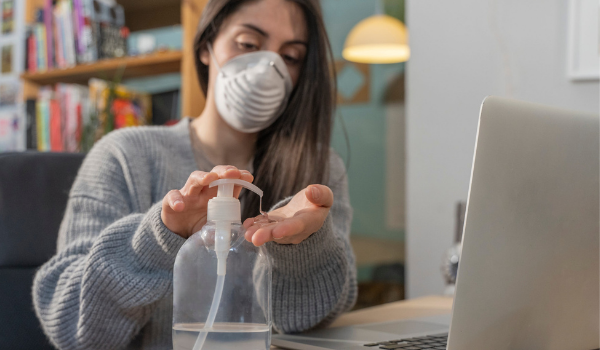 It's hard to believe that a year ago, all of this craziness officially started. We were sent home for what we all thought was going to be a couple of weeks, and it turned out to be months. These were some very challenging months for all of us. We were all tested as individuals on every level possible. Some of us used that time to grow: to focus on ourselves, better ourselves, and figure out what is truly important in life. I really thought that I would survive the entire pandemic without contracting the virus. However, here we are, nearly a year later, and I seem to have gotten it. 
Testing positive for COVID-19 definitely brought me back to last March and how different our lives were. It reminded me of all the moments spent in quarantine, all the series I binge-watched, the viral TikTok trends that kept us all sane, and the parking lot meetups. In a weird way, I missed it, but I also am grateful for how far we have come since then. As the rules of the school state, whoever I sit within any class also has to quarantine. I decided to ask a couple of my friends what they thought about quarantining and if they used this time period to reflect back to the origin of COVID-19 like I did.
Senior Lola Sullivan said, "It's been kinda nice honestly because I'm still being productive but I feel like I have more time to breathe. I've been FaceTiming friends a lot and also working on all my prereqs for some college classes." Another Senior Estelle Broussard says, "I love the environment of school and I miss having something to do all day, but I've been reading a lot and watching Netflix. I really like riding my bike and listening to podcasts. I've also started cooking a lot more than I used to." This definitely isn't something any of us want to deal with on our last days of senior year. But, like with any challenge thrown at us, we use this as an opportunity to grow, reflect, and get stuff done. In a way, I feel like because of quarantine, I have developed a strong passion for getting my stuff done and cherishing the things that are really important to me!
View Comments (1)
About the Contributor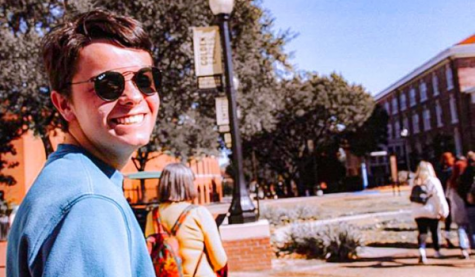 David Chadwick, Staff Writer
Hi! I'm David Chadwick! I have been going to Ascension since 7th grade and have loved every second of it because of how much I have grown and developed since starting here. I'm really excited to spend my senior year at Ascension and my second year in Journalism. I can't wait to express all of my ups and downs of senior year through my writing with these fun articles that will give you guys a glimpse of my personality! Here's to a hopefully amazing senior year despite all the craziness that's going on right now!