8 Things to Do Over Thanksgiving Break
If you have forgotten Thanksgiving is fast approaching, here's a little reminder. If you don't know what you want to do this Thanksgiving break, here are eight options for you to try out. 
Watch some Football!
As usual, every Thanksgiving rolls around with the usual Thanksgiving day football, with: Saints at Falcons (Who Dat!), Cowboys at Bills, and Bears at Lions. So, grab you some food, sit down, and enjoy some good ole American football. 
Watch a Thanksgiving Movie or TV Special 
Whether it is "A Charlie Brown Thanksgiving" or Friends "The One With All The Thanksgiving" soak every minute of it up! Personally, I would watch both. Oh, and I can't forget the "Macy's Thanksgiving Day Parade". 
Volunteer 
You are sure to brighten someone's Thanksgiving with this one! With many local places that are always in need of help during the holidays, there is also a place to help. If you can't find any on your own just contact Mrs. Rosland or Andre D.
Black Friday Shopping 
This is a great time to get that pesky Christmas shopping out of the way or splurge on yourself. Especially if you have had your eyes on some items for a while. My personal favorite is Small Business Saturday, because what's better than local goods! Hannah Gaspard said, "My family and I all go shopping after Thanksgiving dinner." 
Eat some turkey!
Chow down on some delicious fried (or baked) turkey with mashed potatoes and gravy. Unless you aren't a turkey person then enjoy some honey glazed ham! No matter what eat anything and everything you can. 
Catch Some Z's 
To be honest, we all know the real reason everyone looks forward to Thanksgiving break — sleeping! There is nothing like sleeping without a six am the alarm to wake you up in the morning so, enjoy it while it lasts. 
Indulge in Some Apple Pie 
I can already smell that sweet cinnamon coming from the kitchen. So, if you're like me cute you a nicely sized piece of apple pie and thoroughly enjoy yourself. Or, if you're the baker of the house, put those skills to use and bake away! Either way, enjoy some apple pie. 
Jump in a Pile of Leaves
Hopefully, there are piles of leaves by the time Thanksgiving rolls around in south Louisiana. If there are, enjoy the feeling of being a kid again and jump right into those fall colored leaves. If there aren't, just use your imagination and jump into a pile of pillows. It's the same thing, right? 
Leave a Comment
About the Contributor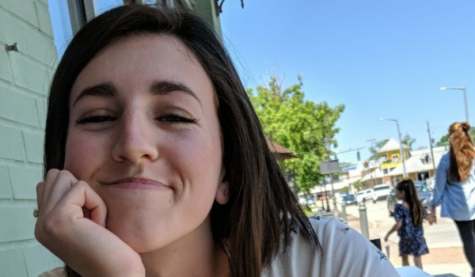 Darbi Gonsoulin, Staff Writer
Hello, I am Darbi Gonsoulin, a Junior at Ascension! I enjoy playing softball for our Blue Gators, going on spontaneous adventures, and dancing anywhere and everywhere. I am currently working towards being a published author and furthering my studies in college!