Violence Continuing in Ferguson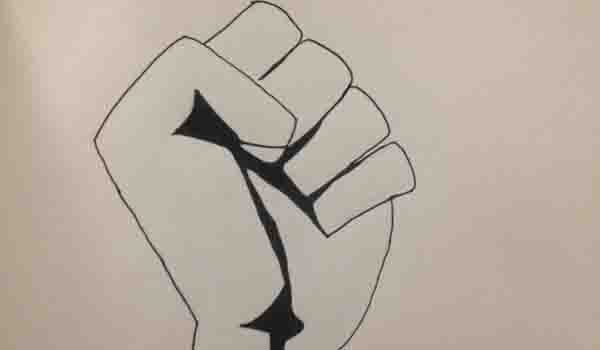 The constant state of unrest in Ferguson, MO has been closely watched by the rest of the country. This case, which is strikingly similar to that of the Trayvon Martin incident, is yet another sign of a civil rights injustice that resulted in the tragic death of an unarmed, black teenager. With protests in the streets escalating quickly, many citizens are beginning to wonder if the government will decisively act to end this violence.
Meanwhile, Ferguson has turned into a "police state", with riot guards firing rubber bullets and teargas into massive crowds of protestors. This type of police control is reminiscent of atrocious acts that occur in other third world countries, such as Libya, Syria, and Benghazi.
But in America?
It is unacceptable for the greatest and most dominant empire in the world to let such violence take place within its own borders.
Even worse, not much is being done to help the situation. It is a shame for the death of another young person to occur yet again, but the key to fixing the problem is only as effective as how well we respond to it. And so far, America's response has been poor and insufficient.
Moreover, the injustices have not stopped at the death of  18-year-old Michel Brown. It is continuing as I write this article. The entire community of Ferguson is being deprived of their right to a safe an happy environment to live in because of the government's response.
Take for example, the store owners facing onslaughts of looters who steal goods off shelves in broad daylight. Entire stores in the St. Louis suburb have had nearly all of their inventory taken or destroyed. Yet the response by the Ferguson police department has been minimal.
As a result, business owners have had to rely on themselves to protect their property. One store owner was even seen standing in front of  his business holding an assault rifle across his shoulder."There's no police," he said. "We trusted the police to keep it peaceful; they didn't do their job." (FOX NEWS).
Other witnesses have reported seeing cars being demolished by angry swarms of protestors, windows being shattered, and even buildings being set on fire. (ABC NEWS).
Ferguson is  just another example of the dangers of lawlessness in a community. People are now having to take matters into their own hands since they cannot depend on law enforcement to do so. But what Ferguson lacks the most is leadership.
Since the beginning of this episode, there has been no significant leaders in public office taking a stand.
President Obama has especially recieved criticism for not visiting the area, but instead sending three white house officials to Brown's funeral in his place.
The only way to prevent a case similar to this one from happening again is for our political officials to make a stand against injustice. They are the ones who decide how America, as a whole, responds to these incidents. Once we have figured that out, then we have won half of the battle already. But letting our fellow Americans suffer because of government delinquency is outrageous, and more importantly, unfair. Therefore, it is the right of people from all over the country to take a stand against bureaucratic tyranny and say that enough is enough.
Leave a Comment