Homecoming Concert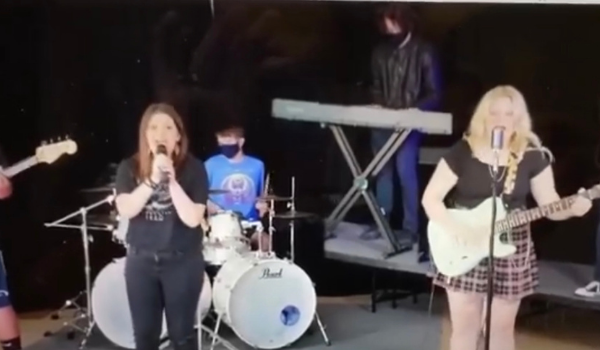 A group of extremely talented students got together to put on the annual homecoming concert. It was a combination of specific students coming together to put their fun and creativity together to make a truly spectacular experience for everyone to watch. The circumstances for this year were definitely different than what anyone had hoped for, but the Gators did not disappoint and this was definitely an experience unlike no other! With all of the craziness that has been happening, many people were scared that the concert would just not be the same as it had previously been. Senior performer Ashtyn Raxsdale says, "At first, I was really sad that I would not be able to perform a live concert. But, I thought it was such a cool experience to be a part of MY OWN music video! It was so fun!" The series of songs ranged from Harry Styles' "Kiwi", and Journey's "Don't Stop Believin'." It was such an eclectic mix of everyone being able to showcase all of their talents ranging from singers, drummers, guitarists, and pianists. There was even a dance showcase performed by seniors Bella Holmes and Audrey Abshire. Audrey Abshire says, "it was a collaboration of art, photography, dance, and it was so much fun to film; even through all of the circumstances of doing it virtually. 
The Gators made the most of their concert. The talent and creativity of the students will always be displayed; no matter how limited our resources may be. We can't wait for the times to change when we can actually perform a concert in person and go back to the normal tradition. Until that day comes, we will continue to achieve greatness and find new ways to display the many art forms everybody has to contribute.
Leave a Comment
About the Contributor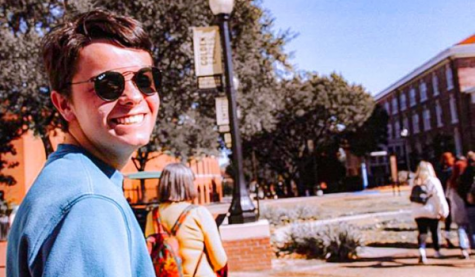 David Chadwick, Staff Writer
Hi! I'm David Chadwick! I have been going to Ascension since 7th grade and have loved every second of it because of how much I have grown and developed since starting here. I'm really excited to spend my senior year at Ascension and my second year in Journalism. I can't wait to express all of my ups and downs of senior year through my writing with these fun articles that will give you guys a glimpse of my personality! Here's to a hopefully amazing senior year despite all the craziness that's going on right now!