Hallway Decorating Extravaganza
During the craziness of homecoming week and altercation due to Covid-19, our class leaders have come together to make this homecoming memorable. One of the special activities for this week was a hallway decorating contest. Each grade was designated a spot in our hallways up and downstairs. Seniors were assigned the front of our downstairs hallway with the theme of Mickey Mouse Clubhouse. Juniors were right behind with the theme of The Little Mermaid and then sophomores at the end of the hallway with Toy Story. Upstairs at the beginning of our hallway, the freshman made an entrance with the theme of Monster's Inc. Then finally, eighth grade is at the end of the hall with an arcade theme inspired by Wreck-It Ralph. 
All of our class leaders and students came together as each grade to make these hallways transform into the true themes they were inspired by. With Mickey Mouse balloons, hanging jellyfish, and cardboard cutouts of characters. Our hallways are completely covered with characters from these movies, balloons, and student-made decorations. Senior class leader Grace Werner says, "When they announced that we got to decorate the hallways for homecoming I know all the class leaders were so excited because it was a fun way to celebrate and have more competition during the week! Planning out the design with the class leaders and hearing everyone's ideas was really cool. Those 6 hours of decorating were a little stressful not going to lie! But seeing it all come together was so amazing. It was also so fun being able to walk through the transformed hallways of the school." 
And concluding our week, all students found out that juniors took the win of the hallway decorating contest!
Leave a Comment
About the Contributor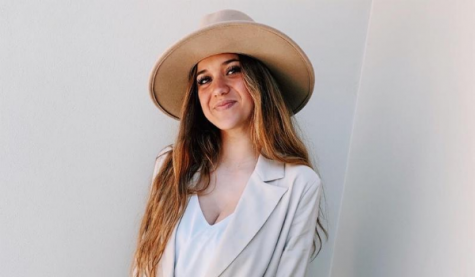 Gracie Babineaux, Staff Writer
Hey peeps! I'm Gracie Babineaux, and I am a junior at Ascension. I have been at the SMP campus since my freshman year. I am a second-year varsity cheerleader, a member of SADD, and a Younglife participant. In my free time, I enjoy hanging out with my family and friends, participating in my church events, and watching Grey's Anatomy. This is my first year of Authored at Ascension  and I look forward to what it has in store for me!