Rock on, Ascension!
Let's get our groove on, Gators. With homecoming week in full swing, Sugar Mill Pond students gathered in the gym Tuesday during break for the annual homecoming concert. The concert was given the same theme as the rest of the week, Gators Lost in Time. As the fifteen performers sang their hearts out, Art II students painted their human models, sophomore Gracie Babineaux and senor Mallory Lyons. The concert was hosted by senior Virgina Foshee and junior "Groovy" Grace Roy.
Ascension traveled through time with music from the 1960's all the way up to the early 2000's. The show started off with seniors Lauren Franques and Emory Doga's rendition of Fleetwood Mac's "The Chain," alongside Gator Rock. We then jumped in time to 1994 with Seal's "Kiss from A Rose," sung by the choir with junior Callie Ste. Marie on lead vocals. My favorite performance of the night was Meredith Trahan's rendition of The Zutons' 1968 classic "Valerie," made famous by the late Amy Winehouse. When I asked senior Hannah Gaspard what her favorite part of the concert was, she quickly responded, "Cameron Seaton's facial expressions made me day!" Senior Graci Hargrave couldn't help but agree.
To end the show, senior Tod Dore paid tribute to the class of 2020 with an acoustic version of Fleetwood Mac's "Landslide." The song was accompanied by a slideshow highlighting the best moments of the seniors time together. Senior Isabelle Beaullieu stated, "I enjoyed the slideshow because it brought back many great memories that I made with my classmates." 
Leave a Comment
About the Contributor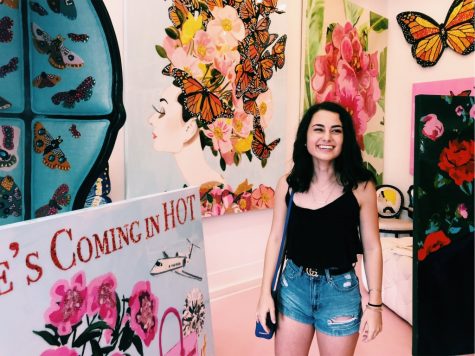 PIper Blancher, Copy Editor
Hey, guys, my name is Piper Blancher and I am a senior here at Ascension. I love all things writing and fashion, and I dream of one day writing for Vogue magazine in New York City. I am an active member of Varsity cheerleading, Students Against Destructive Decisions, Younglife and Copy Editor of the yearbook and The Authored Ascension.