UL Gallery to Show AES Students' Artwork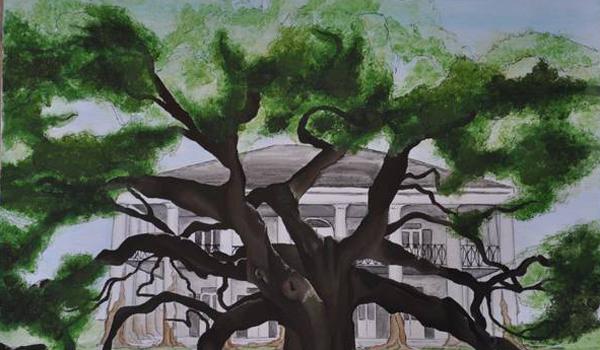 Three of Mrs. Guidry's students were chosen to represent AES to display their artwork at UL. These three lucky students are Andrew Butcher, Taylor Beadle, and Carrie Grizzaffi.
Andrew, Taylor, and Carrie are competing in a district art rally by exhibiting one of each of their amazing pieces at the UL at Lafayette Student Union Gallery. Andrew Butcher will be exhibiting a scratch board drawing; Taylor Beadle will be exhibiting a mixed media piece, and Carrie Grizzaffi will also be exhibiting an acrylic painting.
"It's an old picture that has been torn apart and pieced back together with.  The strips have been glued down in a wave-like pattern linked together with wire and mounted on canvas," said Taylor Beadle, describing her entry.  "The picture is of the ocean, and the piece is symbolic of water's replenishing power."
The district rally will take place at the UL Student Union Art Gallery on Wednesday-Friday March 21-23 from 3:30-5:30 pm. They will also have a special time on Saturday March 24 from 10:00am-1:00pm. Andrew, Taylor, and Carrie will be competing for a $100 scholarship as a 1st place winner.
"It is a big honor to have your artwork looked at by groups of people at an art gallery," Mrs. Guidry said.
Leave a Comment