Coach Landry: Teacher By Day, Writer By Night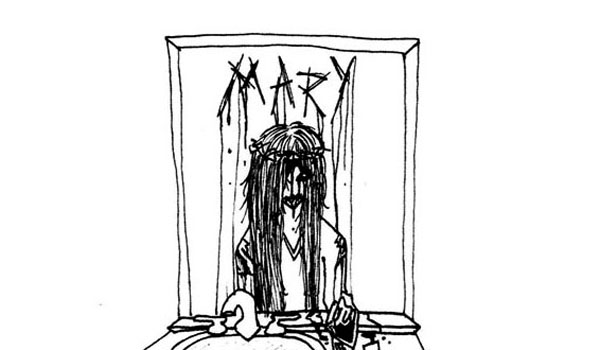 Ascension Gators, we have a screenwriter on our hands.
Our own Coach Derek Landry is in the process of writing a horror movie. Coach Landry is a math teacher on all levels here at Ascension. Not only is he a teacher, but he is also a football coach. He has been here at AES for three years teaching grades 8 – 12 and coaching.
Although writing a script is difficult, it is only half the battle. Getting a movie script produced is where the work really kicks in. Although thousands of movies are produced each year, only a small number of them account for the majority of box office receipts.
Coach Landry says that he has been working on the script for some time.
"When I was in grad school, I discovered that the guy in the office next to me shared my obsession with horror movies," said Coach Landry. "We talked about movies we like, movies we didn't like, and elements of movies that we liked/disliked. He asked me if I had every heard of Bloody Mary, and I said yes. We then got to talking about how it is such a great platform for a horror movie since everyone has heard of this legend at one time or another and that there needed to be a good treatment of the legend. So that is kinda how it all started."
For the idea to move from the script to the screen, the writer needs to join forces with a production company.
"I actually got to meet with a guy named Marshall Cook, who was on MAD TV, does some producing and casting for Tosh.O, just did a movie called Division 3 with Andy Dick, and has worked with various TV shows," said Coach Landry. "We have had some contact with an Austrian producer, and I have also had some brief discussions with the guy that did Straw Dogs from Sony pictures, whom I got to do some casting for. The most promising lead we have right now is with Marshall. He told us he has been wanting to do horror but has trouble writing horror. Said he really likes our ideas and wants to get with us again when he is done screening his latest movie."
With any luck, at some point in the future, Coach Landry will be scaring students outside of the classroom.
Leave a Comment