Sew Chic: Winter Wardrobe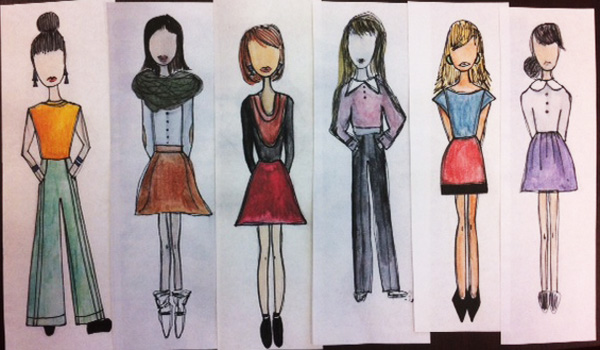 As this fall season creeps upon us, disappears suddenly and then shows itself again, it is hard to tell when it is appropriate to whip out the winter wardrobe. Hopefully, the cold weather is here to stay.
Some people living in Louisiana are so used to the humidity and heat that the cold weather comes as a shock and is viewed as a major hassle.
As a fashion enthusiast, winter is my favorite season for fashion. All of the coats, scarves, hats, and boots make the season filled with countless opportunities to show off your style.
We live in a world where trends and fads change regularly; therefore, you may need to update your wardrobe with a few staple pieces to stay hip to the trends.
A major trend on the runway this year was bright separates. Trendy colors to try this season include posy pink, burnt orange, fuchsia, tangerine, and rose.  Balance out the bright hues with some camel and cream colors mixed in.  Also, try mixing-and-matching for a color-blocked effect.
In an impulse, everyone buys really bright colored shirts that they tell themselves they will wear, but then the problem is finding something to match with it, and then the shirt never gets worn. Solution: find these shirts and try pairing them with colors that you wouldn't usually pair them with to achieve a color-blocked look.
"School Girl Chic" is also a fashionable statement to make this winter. This look includes pieces such as: peter-pan blouses, blazers, tweed jackets, lace skirts, shimmery dresses, and mary-jane heels with tights.  Pairing a basic collared shirt, with a pretty pull-over cardigan on top is a MUST in trying to complete this look.
Collared shirts and cardigans are clothing items that you don't realize how many you actually have until you dig deep inside your closet.  There is always some event for school, church, etc. that you have to have a button-down collared shirt for.  You groan when you have to buy it, because you swear to yourself that you will never ever wear it again. Hopefully, you have held onto them because now they are in style, and there are so many ways you can take your basic collared shirt and make it into the focal point of an outfit.
Boots are always in style (even in the summer), but personally I wear boots constantly in the winter, so it is good to have a few go-to pairs.  The particular style of boots that is "in" this season is the flat, ankle boot.  They are really cute with skinny jeans and little dresses with tights.
Another type of shoe that is popping up on the pages of magazines and on the runway are loafers and oxfords. This is a menswear inspired trend that can easily be made fashionable for girls.  Loafers come in almost any print imaginable such as animal prints, tweed, bright colors, suede, sparkly, and leather.
As you can see, there are many new trends popping up this year. While it seems like a lot of pieces you would need to go out and buy, really everything is probably sitting, waiting to be worn in the back of your closet.  I'm not saying you will not have to buy ANYTHING, but the things you will have to go out and purchase will be well worth it.
Leave a Comment