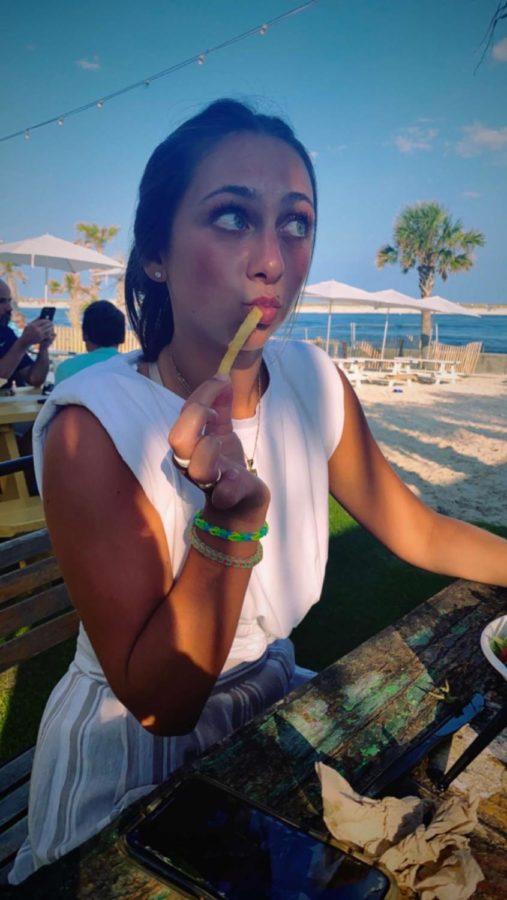 Name: Abby Domingue
Grade Started at Ascension: 8th grade
Favorite Teacher: Coach McCullough
Favorite Ascension Memory: Performing the "Lil Wayne" dance at the end of her freshman year for the academic pep rally
Future Plans: To major in Interior Design at LSU
Abby Domingue has been at Ascension since 8th grade and has brought joy to the community ever since. While being here, she's been a part of the dance team, and she was just recently voted onto Homecoming Court because of her kind and sweet personality. When it comes to teachers, her favorite is Coach McCullough. She doesn't enjoy history that much, but she loved his class. 
Not only does Abby dance for school, but she dances in her free time. In addition, she likes to hang out with family, chill at home, or do something active. She's always wanted to try skydiving, and even though it sounds crazy, she thinks it would be fun. Abby is a very extroverted person, but there's one thing you may not know about her: before she came to Ascension, she went to an all-girls school for 12 years. 
Being a senior, Abby encourages the underclassmen to "enjoy high school," and to  not  "take it for granted" because "it's over faster than you think." Her goal for her final year is to make it the best year she has ever had. She calls Ascension her home.