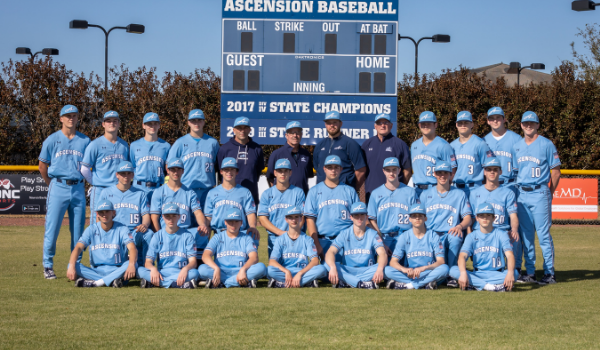 Jay Faugot
The Blue Gator baseball season is off to an exciting and great start! The boys are working hard and putting in their all in hopes of a state win. The team is currently 14-2 and they can't wait to see where the rest of the season takes them.
Senior Preston Ocmand says, "This season has been great so far and all the guys are really coming together and working as one. If we keep it up we will go far into the playoffs." The boys put in hard work and dedication to their sport, they have practiced not only the sport of baseball but they have also worked on coming together as a team to work together for that one common goal… winning state!
The Blue Gator baseball team is all about coming together as one to play as one, and to win as one. Senior Cole Simon says, "The whole team is full of selfless players that are all working as one and all aiming to achieve one goal, to make it to the state championship."
The boys have big roles to play and even bigger goals to achieve, when asked how the boys are staying motivated, junior Barrett Hebert says, "Losing in state is enough motivation for me." Watching the boys hard work and dedication pay off while they play is a must! The boys are working hard and everyone here at Ascension is ecstatic to cheer them on. If you haven't seen the boys in action yet make sure you're at the next home game on March 30th at 6:00!