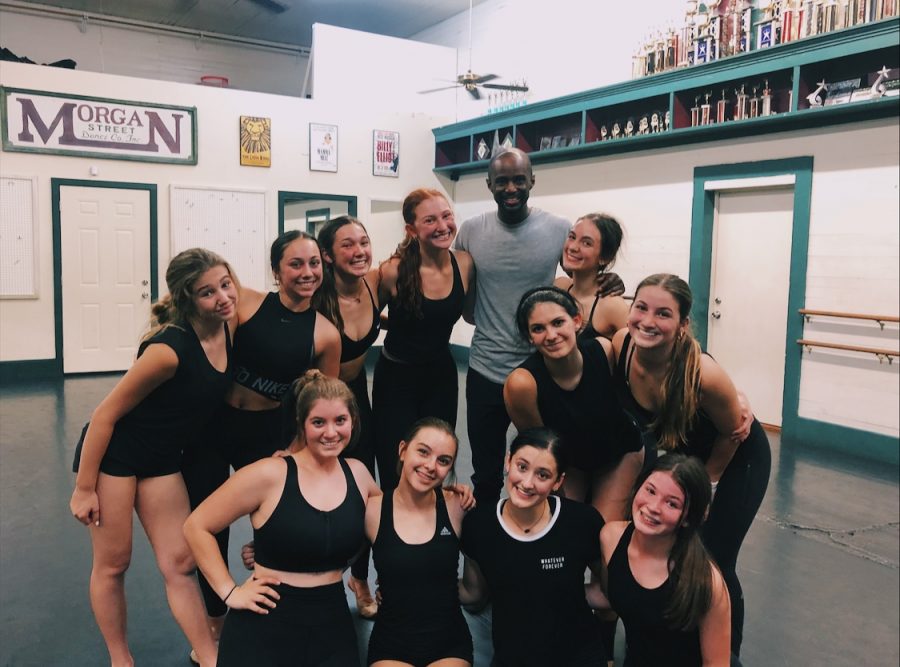 This year Gator Jazz has decided to take a road trip to Orlando and compete at Nationals! The competition they are competing at is called "Dance Team Union", and the team will be leaving Wednesday on February 19th and coming back on Monday, February 24th.
The team hired two choreographers to help with their Nationals routines. The first choreographer was Terrill Mitchell, who works for a convention called Dupree Dance. He came in one Friday to teach the team their jazz competition routine. The team will also be competing pom this year, and Mrs. Brandi Holmes from The Dance Place will be choreographing it. The team has practice every day during Thanksgiving break because they have to learn the new pom choreography. 
When the team goes to the competition, they have to make it through the semifinals before they can get to the final round. It will be a tough competition, but Gator Jazz has never competed before, so the girls are trying to make their mark. Gator Jazz is super excited to see what this year holds for them, and they are just going to try their best and work as hard as they can.