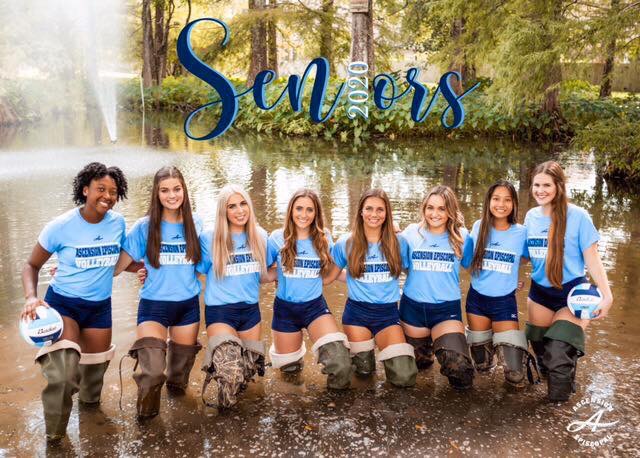 The volleyball Senior Night is a night where they honor the seniors on the team. There are many things that they do for the seniors. First the seniors have a theme for the dinner that the parents throw for them. They also get presents from the parents. Then Coach Jill talks about each senior individually, and she talks about what role they have on the team and each person's special quality that she sees in them. Last, they are presented by their parents before the game. 
This night is very important and all the players on the team make it about the seniors. Isabelle Beaullieu, a senior on the team, said, "There was lots of mixed emotions because I am sad that the season is coming to an end, but I am excited for the last games we get to play." We always play an easy team so that we will win for a fact. All seniors start the first set and play almost the whole game. It is a very emotional night for all of them. 
This year, during the game all the senior girls played amazing. They all played their hearts out because it was there special night and they wanted to win so badly. You can tell that all of the girls love the sport that they play and do not want to get off the court when they get on it. Sophomore Katherine Voigtsaid, "I tried to make this night an amazing night for the seniors." The team only has a few more games left and they think that they will do very well for the rest of the season.