Gators 2-0 After Shutout Against Gryphons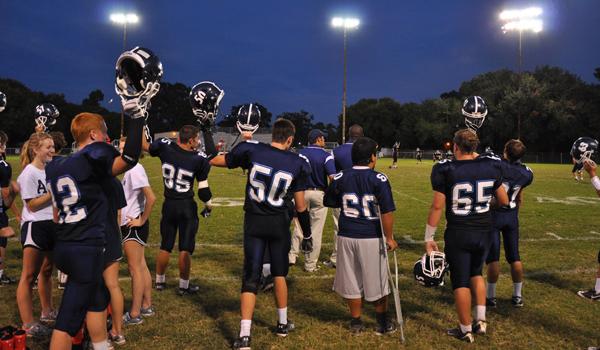 The Gators earned their first home victory of the season after a 52-0 decimation of the Lutheran Gryphons at Clark Field Friday night.
"I wouldn't call it a game; we completely destroyed them," said Sophomore Michael Gad, who watched with scores of other AES fans.
"It was thrilling," said running back Myles Lee.  He added that the high point for him was the third quarter interception and take-back by cornerback Jaz Dalcourt.
"For only being in our second year of the association, it's a great win for us," said Athletic Director Eric Mouton.  "It's great for the kids.  The coaching staff's been working real hard, and it's paying off on the field."
"We pretty much expected it, and we are looking forward to next week," said Senior Kevin Boland, who plays linebacker and running back.
One of the game's highlights was running back William Barry's 70-yard touchdown, his third of the evening.
It was clear Friday night that the Gators were enjoying themselves.
"That's what it's about," said Coach Johnson. "And it's no fun losing."
AES fans hope that back-to-back wins will set the tone for the season, but coaches and players are being realistic.
"It's good to be 2-0," said Defensive Line Coach Derek Landry.  "It ain't going to be that easy next week. I'm thinking about next week right now. We've got to start working."
Leave a Comment
About the Contributor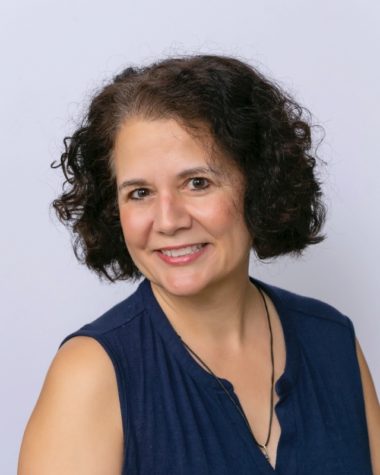 Stephanie Fournet, Contributor
While I am Director of College Counseling, I am also a writer. I have a background in journalism, and I am the author of twelve novels. Brunch is the most important meal of the day, and a great day is one where I don't have to leave the house. My dogs Mabel and Bud really love that my favorite activities—writing, reading, and crocheting—can be done on the couch with them in my lap.