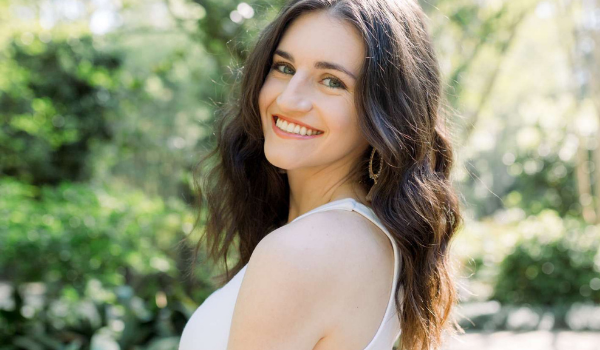 Name: Darbi Gonsoulin 
Grade Started at Ascension: 7th grade 
Favorite Teacher: Mrs. Robert
Favorite Ascension Memory: Going to Boston in 8th grade 
Future Plans: To become a graphic and interior designer
Darbi Gonsoulin has been a member of Ascension since 7th grade and has made the most of every second she spent here. Since starting, she has been involved in softball for six years, Vice President of International Club for a year, Crochet Club, Honors Society, English Honors Society, soccer, and two musicals. When asked what her favorite memory from Ascension was, she responded with going to Boston during her 8th-grade year. She absolutely loved this trip because she "loves history and made a lot of great memories with my classmates. Such memories include falling asleep in a 100 something-year-old graveyard because our tour guide was so boring and taking way too long." 
Her favorite teacher is Mrs. Robert because she is relatable, funny, and fun-loving. She always keeps it real in and outside of the classroom and always encouraged her to do her best. She loved talking to her about books and creative writing. 
Darbi plans to study Graphic and Interior Design because ever since she was a little girl, she has always wanted to be an artist. By studying graphic design, she can be one without having to mess around with paint all day but still produce art that connects with people. She would love to venture into hotel design one day! 
She has decided to go to Louisiana Tech because out of all the six Louisiana colleges she toured, she fell in love with this school the most. She felt at home the minute she walked onto campus. She loves the laid-back atmosphere of both Ruston and Tech. She also loves the food there. Darbi has loved her time at Ascension and wouldn't trade the time spent at this school for anything!