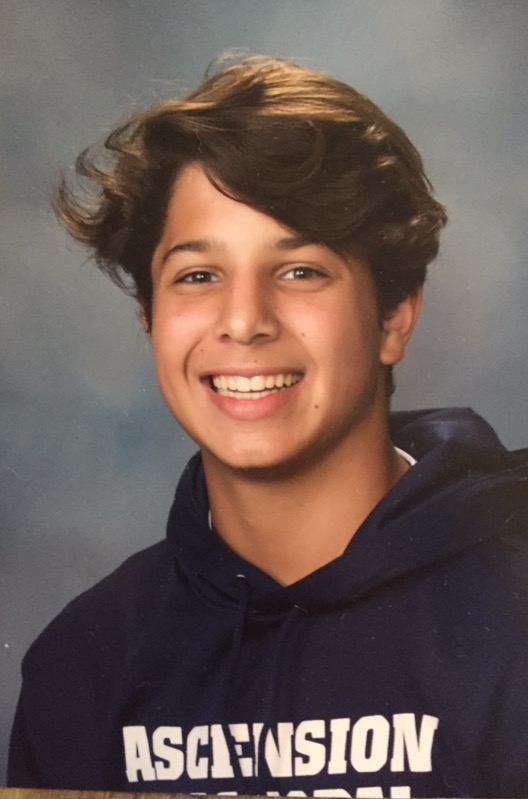 Name: Anthony Roy
Grade Started at Ascension: Pre- K 3
Favorite teacher: Rev. Kennedy 
Favorite Ascension Memory: Junior Trip
Future Plans: Attend LSU and major in Business 
Anthony Roy is an Alpha Omega. He also is a member of the school's varsity football and track teams. Anthony says his highlight of football this year was "hanging with the boys and beating Catholic High 28-14". As a senior on the team, Anthony said he was very thankful he could have his last season and that COVID didn't interfere with him missing any games. During his season, Anthony played running back.  
 Outside of school, Anthony works at Pour in River Ranch.  Anthony says, "my job has allowed me to develop better time management skills, as well as appreciate the value of money." Looking forward to new beginnings, Anthony is excited for what his future holds but said he would miss conversations with Mrs. Poynot. Anthony enjoys working out during his free time, playing Xbox, and hanging out with his friends. In his past summers, Anthony's attended YoungLife's Sharptop Cove, and Camp Ozark's summer camp, while coming home to rave about the fantastic food. 
Anthony is a proud American and takes pride in the amazing country we live in. He has every intention of living in Lousiana and says that it's a state like no other. His favorite holiday is Mardi Gras because he enjoys the parades, music, and of course, the King Cake. In the future, he plans to be an LSU fighting tiger and is excited for the nights to come to Death Valley stadium. While he looks forward to his future, he is grateful for his many memories over the years and will miss the relaxed environment here at Ascension.