Senior Spotlight: Ivy Maron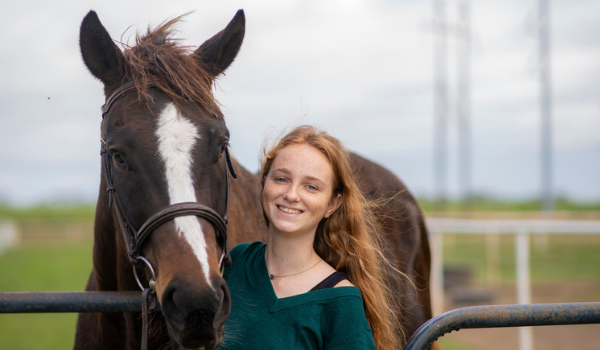 Name: Ivy Maron
Grade Started at Ascension: Pre-K3
Favorite Teacher: Mrs. Robert and Mr. Sierveld
Favorite Ascension Memory: Junior Trip
Future Plans: Start at UL and transfer to Indiana University in Bloomington to major in Animal Behavior
---
Ivy Maron might be quiet, but underneath her shy exterior is someone described by peers as intelligent, determined, and persistent. She is hard to crack at first, but once she opens up, you'll find Ivy to truly be all of these things and more! She is such a bright gal, and she has a kind heart that never fails to comfort those around her. Ivy is never afraid to put her true colors upfront, and though she may be soft spoken, she is so genuine.
When asked about her time in high school, she said, "Two things that have really defined who I am are horseback riding and photography." Without these two things, she believes she would be lost. Aside from working at Bread and Circus, an adorable restaurant in the Oil Center, Ivy runs a photography business. "In freshman year, I managed to put [horseback riding and photography] together, and have built up a portfolio over four years, as well as started a small business and making money at local shows."
Obviously Ivy is a talented girl with lots of potential. As one of her friends, and along with the rest of our Ascension family, I can't wait to see what she does after high school! We love ya, girl!
Leave a Comment
About the Contributor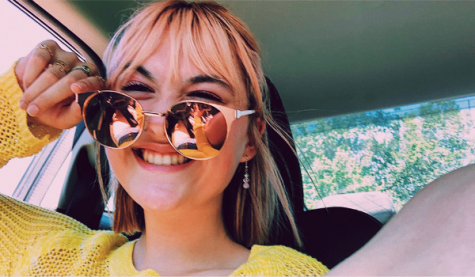 Lola Sullivan, Staff Writer
Hey!! I'm Lola! This is my first year in Journalism, and I'm so excited to write for The Authored Ascension and work on the yearbook! This year is my senior year, and having gone to Ascension my entire life, I'm getting kinda sad about leaving this lil family I've been building so long. However, I can't wait to see what else life has to offer me! I love to write, and I hope one day I can do it for a living, so this is where I start! My biggest goal this year is to spread positivity, especially in times like these, so hopefully what I write will do just that! Happy 2021 :)!!