Senior Spotlight: Alison Burgess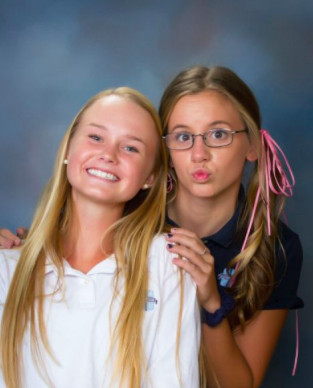 Name: Alison Burgess
First year at Ascension: Pre-K 3
Favorite teacher: Mr. Ducote (Fun fact: She has had him as her math teacher every year sine 8th grade!)
Alison's future plans: She will be attending Christopher Newport where she committed to playing tennis in the fall of 2018. She is undecided on what she will be majoring in, however, her ideal profession is doing "something in the medical field".
Get to know Alison:
She has been playing tennis for 9 years and started playing for the high school team in 5th grade.

She was only 13 when she won the state championship title with doubles partner with Julia Doucet. (Same.)

When she gets stressed out, she startes putting objects on top of her head (i.e. books, pencil bags, and even binders.)

She loves country music and has to listen to rain sounds to fall asleep.

Isabel Frederick and Missy Bourdier believe that her superpower is disappearing from school, which is a pretty neat skill.