A Very Chili Day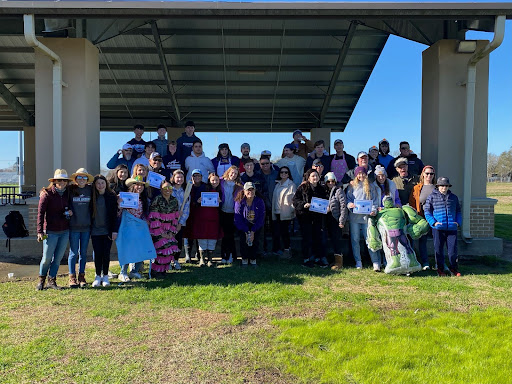 The Chili Cook-Off has been in the works for years. With Covid-19, the Leadership team had to keep this event on pause for awhile, but they finally got to have it this year! Our community service prefect, Peyton Peebles, led the event with the help of Mrs. Robert and Mr. Jones. There were nineteen teams participating, and they started getting ready and cooking at 8 that morning. At the end of the event, the Chili Divas won 1st place for best chili, Up to Snow Good won 1st place for best booth, and Krewe de Bon Temps won fan favorite.
When asked what went into planning this event, Peyton said, "A lot of time and effort. We started planning in June, and went all the way into December." During the prefect retreat at the beginning of the summer, Peyton was excited that the cook-off would be taking place this year. He has been working hard since then to plan this event. When I asked Peyton how he felt about how the cook-off went, he said, "I think it went really well. We were worried about all of the many things we had planned, but everything went smoothly and everyone seemed to enjoy it. We were really happy with the turnout and plan to do it again." Having the cook-off during school hours really boosted the turnout. Of course students came, but there were tons of parents and family members there too! Finally, when I asked Peyton if there was anything he would change, he said, "Only the amount of teams we had. Tons of people came up to me afterwards and said how they wanted to be a part of it next year. If we had more teams we could have not only increased attendance, but also the amount of money we raised for Coach Celie and her family. We raised $7598, and we are really blessed to have been able to raise so much money in support of Coach Celie."
Leave a Comment
About the Contributor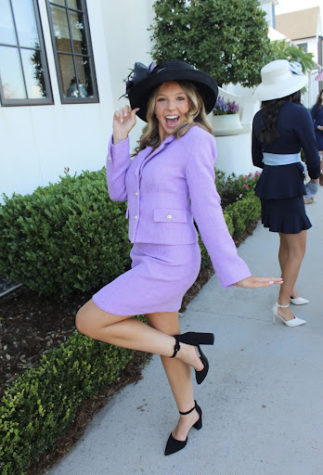 Aubrey Womack, Staff Writer
Hi y'all! I'm Aubrey Womack, and I'm a senior! I've been at Ascension since Pre-K 3, and this is my first year in Journalism. I've been involved in a lot at Ascension, such as being a part of Cheer, Cupcakes for Causes, Leadership, and being the Girls' Basketball Team Manager. I like to hangout with my friends and constantly rewatch
New Girl.
I'm so excited to be a part of the Journalism team this semester and can't wait to see what the year brings!