Apple Showcase
On November 12th, Ascension hosted a technology expo at its downtown campus. Ascension's Director of Communications Emily Vanderlick said, "For the fourth consecutive time since 2011, Ascension was recognized as an Apple Distinguished School…one of only three schools in the state of Louisiana to achieve this honor!" Ascension hosts this event annually to show how Apple's technology is used throughout the school. The attendees included administrators, teachers, UL Students, Apple Account Executive Jana Hart, and an Executive Developer for Apple Dr. Jerram Froese. The day consisted of exploring classrooms to see how technology programs are used in everyday life. 
Later on, there was a Student Showcase, with student participants varying from middle schoolers to high school seniors. Second-grader Trey St. Germain showed his coding skills with Dash and Dot, while Annabella Delcambre created a video on game designing with Bloxels. After the Student Showcase, Ascension's Technology Staff and four Ascension students said a few words. Ascension's Educational Tech specialist Rachel Delcambre said, "I was thrilled to see students sharing their technology with the adults. I had a smile plastered on my face the whole entire time." 
Tech Integrator Specialist for Ascension, Morgan Vondenstein, said, "Today, we celebrated risks and successes. We shared all the great things our teachers are doing, who may not get all the recognition they deserve in the midst of the craziness of the school year." On behalf of Ascension thank you to all who came, and thank you to those who put together an amazing Apple Showcase, especially: Joshua Carlson (Director of Technology), Rachel Delcambre, Morgan Vondenstein, Marilyn Lee, Sophie Main (Tech Support Staff), and many others. 
Leave a Comment
About the Contributor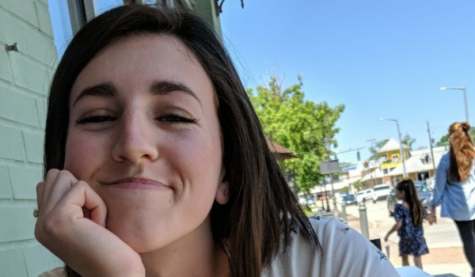 Darbi Gonsoulin, Staff Writer
Hello, I am Darbi Gonsoulin, a Junior at Ascension! I enjoy playing softball for our Blue Gators, going on spontaneous adventures, and dancing anywhere and everywhere. I am currently working towards being a published author and furthering my studies in college!