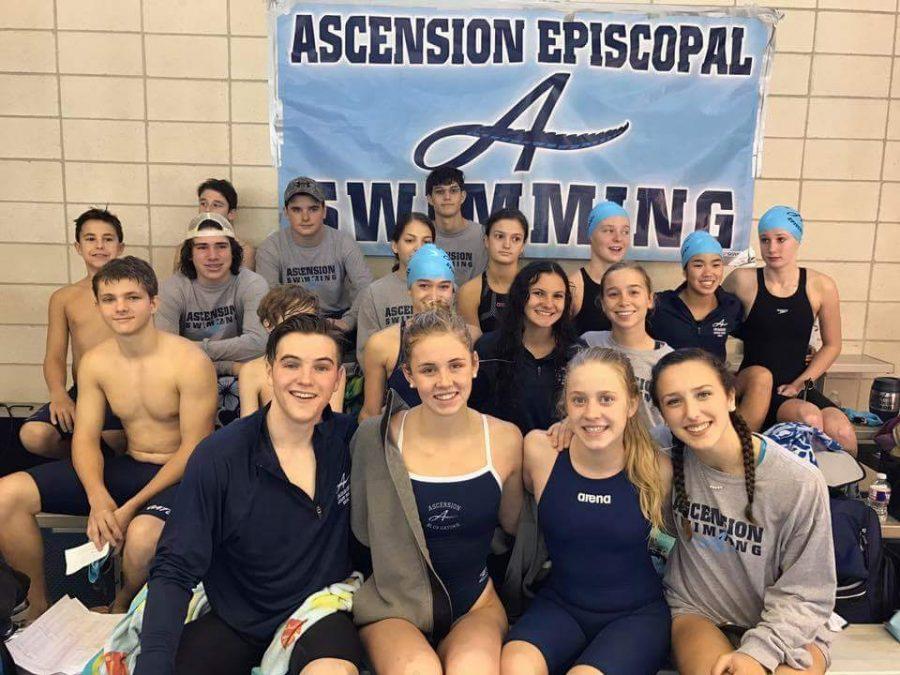 The last two weeks have been very successful for Ascension swimming, cross country, and volleyball. Starting off, the varsity volleyball team traveled to New Orleans for the state tournament after winning their final playoff game against Ascension Catholic. They had their first meet against ESA on Thursday, November 11, and they won in three sets. The next day, they also won in three sets against Central Catholic. Unfortunately, on the Saturday they lost to Metairie Park Country Day, who they previously beaten at last year's state match. However, the girls put up a very hard fight and brought home the title of state runner up! Gabbi Tremblay said, "I know we will work even harder next year to win state and I am so blessed to be apart of such an amazing program with a group of girls and coaches that I love very much."
On Tuesday, November 15th, Ascension's Cross Country team left for their state meet in Natchitoches, Louisiana at Northwestern State University. This track was three miles long and had a mostly flat terrain with a steep hill at the end. In the varsity 1A division, the boys team ranked 11th out of 13 other teams. Fortunately, Reece McDaniel ranked 18th out of 110 other people with a time of 18 minutes and 31.9 seconds! The girls team ranked 8th overall out of 13 other teams and Kristen Landry came in first with a time of 18 minutes and 42.9 seconds! Laurel Guidry says "Faith Wilson was in third the whole race and she would have finished in third, but it was so hot she passed out on the hill at the end." Luckily, she eventually was ok and finished the race strong after getting some water.
Ascension's swim team left for their state meet in Sulfur, Louisiana on Tuesday, November 15th. On Wednesday, they had the preliminary meet and on Thursday, they had the finals. The girl's team came out second overall and the boy's team finished fifth overall. Jillian Barczyk broke the state record time for 500 freestyle with a time of 5 minutes and 1.64 seconds! Also, Jillian Barczyk, Ashley Gill, Sophie Sierveld, and Grace Sheets placed first for the girl's 200 yard medley relay. Jillian Barczyk also got 1st in the girl's 200 yard freestyle. Emmaline Leleux, Lily Dore, Anne Marie Butcher, and Ella Sheets came in first in the preliminaries for girl's 400 freestyle relay. There are many other Ascension swimmers that placed in other events, but there are too many to name!
Overall, the past week has been amazing for Ascension sports and we are very proud for all our athletes.