Blondes vs. Brunettes Flag Football Game: Help Fight The Alzheimer's Disease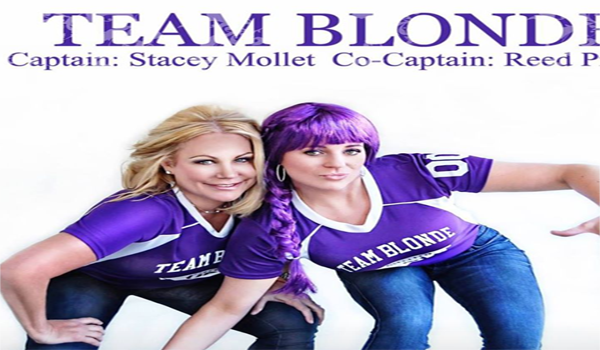 On Saturday, March 14, 2015, the Alzheimer's Association is hosting the Blondes vs. Brunettes flag football game at the SMP gym. The game consists of two teams of women—divided to reflect the age-old rivalry between blondes and brunettes— that will compete in a flag football game to help raise awareness and funds in the fight against Alzheimer's disease. If you don't know much about the disease, look no further; here are a few quick facts about Alzheimer's:
1. More than 5 million Americans are living with the disease.
---
2. Every 67 seconds someone in the United States develops Alzheimer's.
---
3. Alzheimer's disease is the 6th leading cause of death in the United States
---
4. There are approximately 500,000 people dying each year because they have Alzheimer's.
---
5. 1 in 3 seniors dies with Alzheimer's or another dementia.
---
6. In 2013, 15.5 million caregivers provided an estimated 17.7 billion hours of unpaid care valued at more than $220 billion.
---
Obviously, Alzheimer's is a HUGE deal and you (yes, you!) can help raise awareness. The event coordinator, J'annine Sullivan, has been an advocate for this cause for some time now.
"Alzheimer's is the 6th leading cause of death yet the most expensive, and there is no cure." However, she is ecstatic that there has been a big buzz in Hollywood about the disease that is helping people gain cognizance due to Juliane Moore's Oscar nomination and win for the movie Still Alice.
This is the first Blondes vs. Brunettes flag football game hosted in Lafayette, and so far the event has raised $25,000 and counting. Tickets can be purchase at the door with a $10 donation. Kickoff will begin at 10:00 AM, although, the doors will open at 9:30 AM. People can go online and donate as well on http://www.bvblafayette.com.
So make sure to help support this fun, exciting, and philanthropic event March 14, 2015 at the SMP gym at 10:00 AM. Together we can contribute to raise awareness about Alzheimer's disease.
To volunteer contact J'annine Sullivan at [email protected]
Leave a Comment