Tomorrow's Pep Rally Will "Go Old School"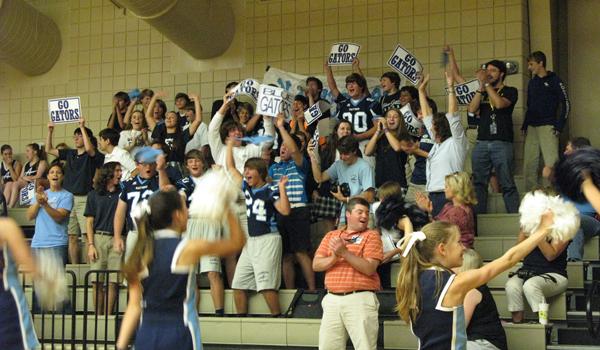 Are you excited about our first home football game?
If not, or even if you are, there will be a pep rally this Friday to build excitment for the game and for fall sports!
"This pep rally will have the bones and layout of the previous years, but the activities and atmosphere  planned is completely different," said Senior Victoria Doré
The theme for this pep rally is gators "Go Old School."  Students can show their gator pride and come to school dressed up in their favorite decade, no earlier than the 90s.
This year there will be a group game played, and new students can expect to find out their houses at the pep rally.  Also, there will be something similar to a skit, but it is a surprise!  The cheerleaders will be doing a cheer and a dance, along with the dancers dancing.
"The surprise and Mrs. Renard dancing will be the best part," said Victoria.
The main point of pep rallies is to get the students involved and to have school spirit.  The first home football game is against False River and should be a great game. Everyone should come out and support our Blue Gator football team!
Leave a Comment