AES Claims Two Dozen LEF Teacher Nominations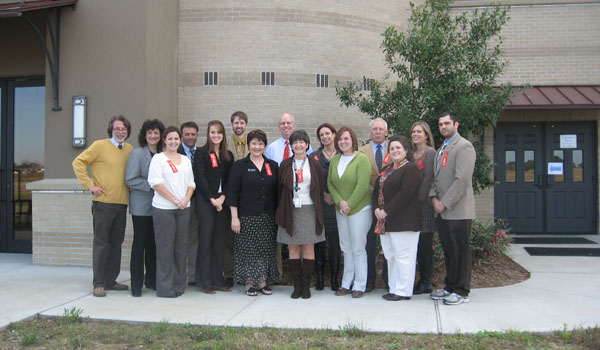 On November 30, 24 AES teachers from the preschool, lower school, middle school, and upper school received nominations for the Lafayette Education Foundation (LEF) Teacher Award.
Among these teachers were preschool teacher Cathy Williams; lower school teachers Sue Patton and Sherry Webb; middle school teachers Toni Mouton, Rusty Roden, Rachel Delcambre, Ginger Biggs, Ginger Gibson, Jene Badeaux, Ann Chance, Jill Braun, Steve Kennedy, Megan Dobyns, Shelly Leblanc, and Kelly Smith, and upper school teachers Camille Renard, Chad Case, Derek Landry, Gerald Sierveld, Lonny Landry, Nicole Lobello, Randy Johnson, Stella Arabie, and Karen Ladmirault.
"I was flattered," said Gerald Sierveld about being nominated.  "It couldn't have come at a better time."
Any educator who teaches between grades K-12 in a Lafayette Parish public, private or parochial school can be nominated.  Educators can be nominated by students, parents, fellow educators, or citizens from the community.  The Teacher Award Selection Committee read each nomination letter to determine the 16 finalists.
"I'm thrilled about having so many Upper School teachers nominated for the LEF Awards," said Dr. Pitre.  "It says a lot about us as a young school and our school's ambitions."
Leave a Comment