A Weekend Wedding
I have been to many weddings in the past two years, but this spring break's wedding was extra special. My sister was a bridesmaid in her friend's wedding, and my family was invited to go. The wedding was in Shreveport, so we made a weekend out of it. My mom and I drove three hours to Shreveport and had to quickly start getting ready to head to the wedding. The weddings I've been to have all been at the Cathedral in Lafayette which was super formal. This wedding was super casual and lots of fun. It was held at the Sainte Terre venue, which was mostly outside and had cool wilderness vibes. Coming from a picky eater, the food here was amazing. I have never been to a wedding like this before. My mom and I had a lot of fun and it was a great bonding time.
Leave a Comment
About the Contributor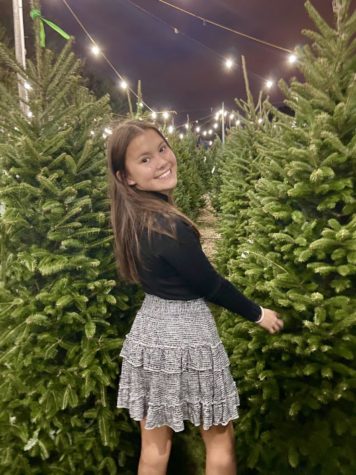 Ana Brauns, Staff Writer
Hey y'all! My name is Ana Brauns. I'm a senior at Ascension and have been here since Pre-K 3. During those years I have been a part of the basketball, soccer, volleyball and tennis teams. This is my first year in Journalism, and I can't wait to see what it brings! I have been involved in the clubs Beads for Needs and Cupcakes for Causes. In my free time, I enjoy hanging out with friends and shopping. I am so excited to be a part of the Journalism class!!