My Prom Recap
Taking it back to last weekend, we had prom which was the last school dance for the seniors. Both juniors and seniors were invited, and I think everyone really had a great time and had a lot of fun. As a senior, I found it to be very eventful, and I tried to soak up all the memories throughout the day.
On Saturday, I started off my day by working out because it makes me start off my day on a good note. I then showered and started getting ready to be able to go to my sister's house to do my makeup. I had to pack all my different bags for the night and make sure I didn't forget anything. I even made a packing list and an itinerary to keep myself on schedule and make sure I got everything.
I ended up forgetting to get jewelry so I went to Target to get an energy drink and try and find something to wear for the night, before I went to my sister's house. When I got there we did my makeup and I started doing my hair. I then had to leave and go to my friend Meagan's house to finish getting ready and put on my dress. We then took pictures at her house with all of our friends and dates. After that we left and went to Le Triomphe Golf & Country Club for more pictures and dinner. We had pictures with the whole grade there and I ate chicken fettuccine which was very good.
From there we went to the dance and had a great time having fun and dancing with all of our friends.The DJ was great and everyone really enjoyed the music. The sophomores did a great job of putting up decorations and making the venue so pretty. Overall, I would call my final prom a success!!
Leave a Comment
About the Contributor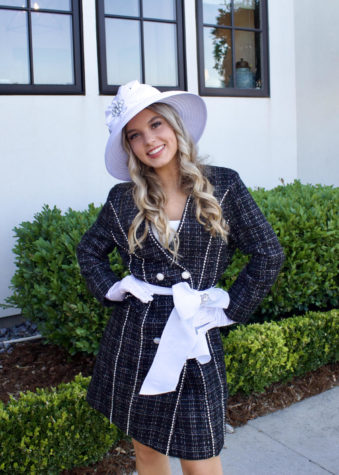 Miranda Prejean, Staff Writer
Hey everyone! I am Miranda Prejean, and I am a senior this year. I have been at Ascension for three years, and this is my first year in journalism! I am on Gator Jazz as the team coordinator, and I am in the club, Cupcakes For Causes. I love to hang out with my friends and watch TV in my free time. I am so excited for this semester of journalism!