Faculty Spotlight: Ms. Sarah Davenport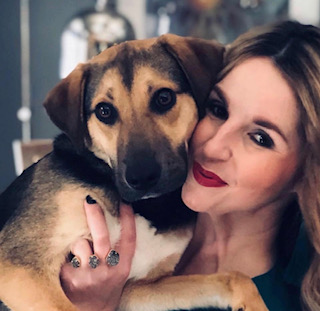 I recently interviewed our New Upper School Campus Director, Ms. Sarah Davenport, about Ascension Episcopal School, her background, hobbies, and other delightful bits of information!
Plans For Ascension
One of Ms. Davenport's goals is to help our eighth-graders experience a welcoming transition to the Sugar Mill Pond campus. She would also like to collaborate with Chaplin Drew in continuing to grow our spiritual presence. She hopes to offer opportunities for students to meet with their teachers or peer groups to make the most of the time during the school day. The main focus will be community building and creating energetic and meaningful daily activities, strengthening the special atmosphere of Ascension.
About This School Year
Ms. Davenport looks forward to getting to know the students as well as their families. Also, she wants to become closer with her fellow staff members. She wants to go to as many events as possible and be involved in student life. She also wants to see the learning experience flourish and to continue to fully bring out the special qualities of Ascension.
Background
Ms. Davenport graduated from LSU, and she has solid experience in the education field, which includes serving as a faculty member, a Dean of Students, and a Director of Admissions at three different independent schools in Texas. Although Lafayette is her hometown, Ms. Davenport has not lived in the city since high school, and she has been enjoying her reunion upon her return. 
Time At Ascension
Ms. Davenport loves Ascension Episcopal School, including its spirit and the atmosphere. She especially loves the energy here. People have been extremely welcoming and enthusiastic, and she has been enjoying her time here on campus.
Career Path
Ms. Davenport grew up next door to a second-grade teacher and that teacher inspired her to fall in love with learning, and when she was a child, she liked to "play school." Education was not her first major, though, as she started off in public relations, but she soon realized that teaching was her true passion.
Pets
Ms. Davenport enjoys her time with her rescue dog, a Shepherd mix named Jack.
Hobbies
Ms. Davenport loves to cook, a craft she learned from her grandparents. She loves college football and sports in general. Her favorite form of workout is her Peloton bike. She also enjoys her time with her godchildren, and she likes to hangout outdoors with her family.
Role Model
Ms. Davenport says that her sister, who is two years older, is her role model, and she admires her strength and courage. Her sister always wanted to be a mother, and two and a half years ago she adopted a little girl as a single parent. 
Here are some of Ms. Davenport's favorites!
Favorite Movie
The American President
Favorite App
Spotify
Favorite Food
Seafood.
Favorite Color
Green
Thank you, Ms. Davenport, for your time and for this interview! We are looking forward to a fun year at Ascension Episcopal School!
Leave a Comment
About the Contributor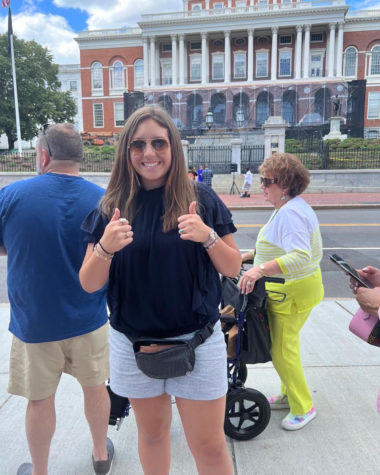 Caroline Ortemond, Assistant Editor
Hi everyone! My name is Caroline Ortemond. This is my second year being a member of Journalism. This year I am an assistant editor, and I love my journalism team. I am a member of the basketball and softball teams. I enjoy reading, writing, and art. I love Ascension and all of its opportunities. I am the co-founder of a club and a member of multiple youth groups. I can't wait to see what this year has in store for the Journalism group.