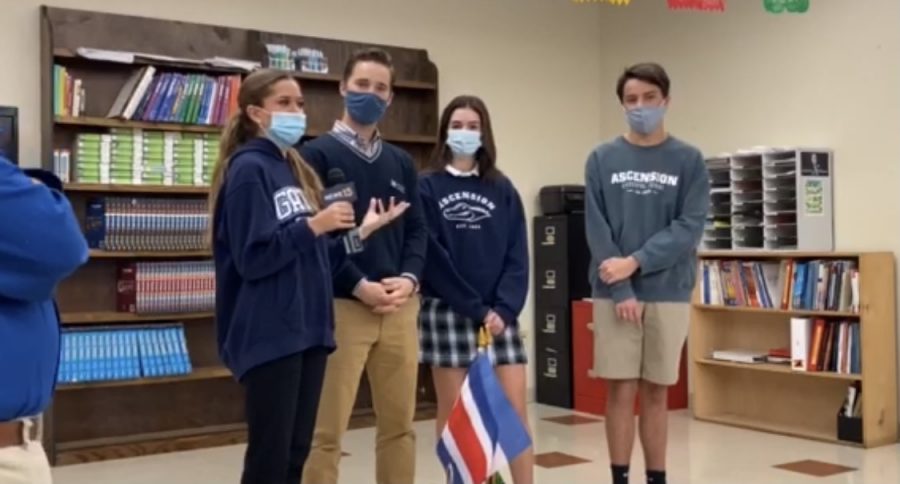 As the homecoming week has come to a complete, right around the corner was election week. This year's election has been known to be the most historical. During our break on Tuesday, November 3rd, the day of the election, the journalism class held a mock election. This gave the students an opportunity to experience the feeling of voting and expressing their own opinions on who they would vote for if they were eligible to. 
This caught the attention of KADN, who came and interviewed the staff of journalism to talk about our experience of the mock election and our opinions about the real election as well. Editor in chief and senior Claudia Jones was asked to talk about her experience of her first time voting. Claudia Jones says," I was PUMPED about voting in my first election! I think it's so cool how we have the opportunity to use our voice in these elections. The interview with KADN was such a great experience for the journalism class and I loved seeing how excited everyone was about the election!"
During the interviews, students were also asked to talk about their perspective on how our generation has reacted to the controversy of the election. Junior Olivia Bradley says, "I was kind of nervous because speaking in front of people, especially live, is not a skill of mine but it was interesting talking about the historical election." Then in another interview, the group was asked to talk about the impact of social media and how its platform has affected the election. To say the least, everything about this year and the election has been altered but it was definitely an honor being able to represent our school on the news.