Ela Acevedo on Singing in Eucharist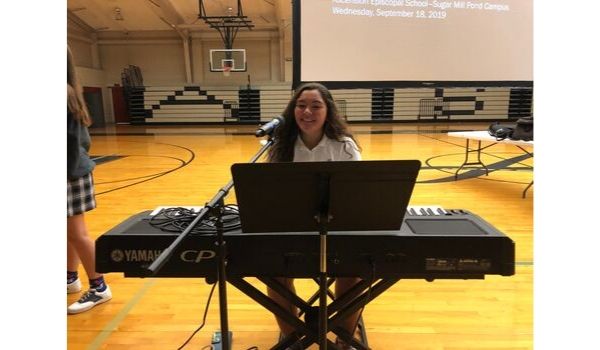 As most people have noticed, junior Ela Acevedo is now the only person doing music for the Eucharist services. She says that she believes that people aren't getting involved in the Eucharist entertainment because they don't know that there is an opportunity to sing in the services. She says that she wishes people would realize that there in an opportunity available for them to join in the music crew for the entertainment during Eucharist. She pointed out to me that "It's not as scary as people think it is," and that she  "would gladly help people out" if they wanted to sing.
Acevedo says that she gets the songs that she sings from her church Our Savior's, but she feels that the music is subpar to her church's band due to the fact that she is forced to sing the acoustic versions of the songs that she hears in church. Acevedo stated: "I would love to have them sound like they're supposed to, but we simply don't have enough people to do it." Ela believes that if people would join the band, that the music could be more lively and engaging. She also says that she feels as though she is a "mic hog sometimes" because no one else is willing to sing or play instruments for the services. 
She says that she is very busy and has a lot of things going on, so it gets hard to keep coming up with new and interesting songs. Even though she's amazing at running the musical aspect of the Eucharists, she needs some help sometimes because she wants the music to be the best that it could be. Ela says that she would love for some new people to come out and help her out! She says that she would love to even play with other people if it makes them less nervous. When asked if there was anything she would want from the people in the stands, she responded "I would love if people in the stands would sing along," so, Blue Gators, put your singing caps on and join in next time we have Eucharist!
Leave a Comment
About the Contributor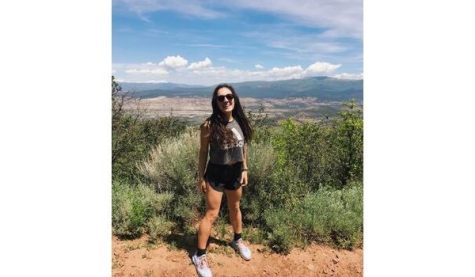 Emmie Gage, Staff Writer
Hey, I'm Emmie! I'm a senior at Ascension, and I've been here since kindergarten! In my free time, I love to play tennis, and I'm on the school team. When I'm not on the court, I love hanging out with my friends and traveling.