Please Don't Ask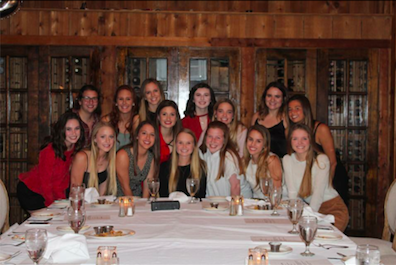 As we get to the end of the year, the thoughts of the holidays tend to cross my mind. Like I am sure it is for most people, these months are filled with food, fun, and family. That all sounds fantastic, but as I am sure most high school kids can relate, with family gatherings comes awkward questions. And these questions are not the easy kind, like they used to ask when you were three. They are now hard core, asking about your future. Now do not get me wrong, I appreciate how interested my Great Aunt Sally and Uncle Richard are in my life, but sometimes these interest become a little overwhelming.
"Where are you planning on going to school?"
"Have you thought about a major?"
"Do you have boyfriend? Why not?"
These are the questions that are asked over and over again in an effort to fill the awkward silence that is the result of the fact that I probably haven't see these people since our last Thanksgiving feast. In an attempt to sound like I have my life together, I usually smile and make up something that sounds impressive to old people. Last Christmas, I wanted to be a criminal defense lawyer with a minor in psychology, and the Christmas before that, I was going to be a nurse practitioner. I am going to let y'all in on a little secret, I have absolutely NO idea what I am going to do.
I have plans, but they are just that — plans. I am a senior and still have no idea where I am going or what I am going to do with my life. I honestly do not see a problem in seeing where life takes you and figuring some things out as you go. And even though I am eighteen, I am still in high school and plan to make the most of the few months that I have left. So just a PSA to my family, during this holiday season, I love y'all, but just like last year I am still a complete hot mess.