Injuries in Soccer?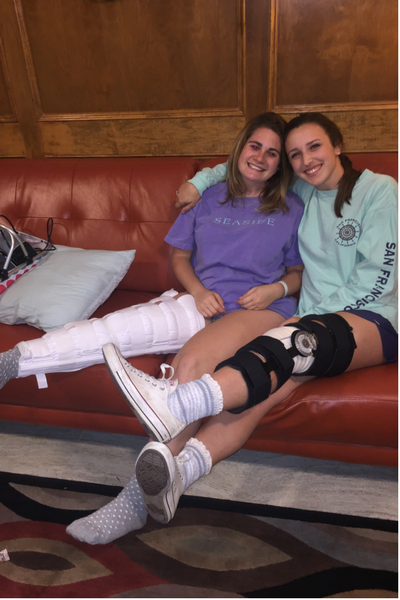 Elayna Diaz del Valle, Staff Writer
January 24, 2017
Most people would agree that we've had an all around successful season so far for our girls soccer team…until the beginning of this week. Three of the team's starting players, Elizabeth Lee (senior), Carolina Cordova (junior), and Greer Leleux (junior) have all been recently diagnosed with injuries. Carolina and Elizabeth are both out for the remainder of the season with knee injuries, while Greer is suffering from a concussion. Although it is great to have them stay with our team and support from the sidelines, we'd really rather have them support by playing on the field along with us. Elizabeth says, "It's really unfortunate to get hurt towards the end of my senior season, but I feel like the team can still get it done without me and Carolina and hopefully Greer will be back just in time for playoffs."
It is safe to say that it will be a challenge from here on out, but a challenge we are ready to accept nonetheless. We are planning for the best outcomes in our upcoming district games, and we are glad to still have Carolina, Elizabeth, and Greer along for the ride with us. We wish a speedy recovery to these three girls and hope to maintain the safety and health of all the other players.