Local Artist Mrs. Guidry Brings Color to the Classroom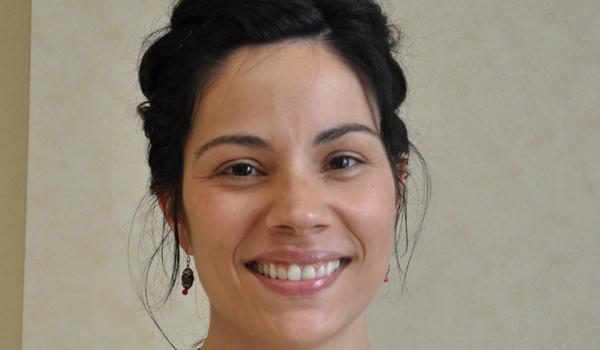 This year at Ascension, there are many new faces, including a few new teachers.   Mrs. Jeni Guidry is one AES's talented new faculty members. 
Mrs. Guidry has previously taught at several elementary schools in Lafayette Parish through an integrated arts program.
"I travelled from school to school," said Mrs. Guidry.  "I'm so grateful to have my very own classroom and no longer have to have an entire art supply store in my car!"
Mrs. Guidry said that she appreciates the small class sizes, and she is impressed with the students.
"I am most excited about working with all this crazy, awesome talent I see in all of my classes," said Mrs. Guidry.
As an artist, Mrs. Guidry had a lot to say about her personal style.
"Chaotic, yet controlled.  Messy, yet organized," said Mrs. Guidry.  "I am drawn to order but rebel against it.  My work is inspired greatly by nature that has lots of repetition and texture.  I am a collector of beautiful things the earth provides."
Mrs. Guidry is from Thibodaux, Louisiana.  When asked about how she was in high school, she gave sound advice.
"I was definitely a people-pleaser.  I tried so hard to make sure everyone around me was happy that I forgot to take care of me," said Mrs. Guidry.  "Advice: Stay in your own hula hoop! Try not to stress about the uncontrollable.  It's ok to say no sometimes."
In her free time she enjoys Zumba, spending time with the Lord, watching her boys wrestle, trying new and exciting foods, and catching some live music.  She says that her favorite type of music depends on the mood, but a few of her favorite bands are The Avett Brothers, Radiohead, and Band of Horses. 
Her advice to someone pursuing a career in art is, "To take your time to get all the fundamentals down, develop a diligent work ethic-work, work, work!  Focus on the progress, not the perfection," said Mrs.Guidry.  "Be open to criticism.  Be gentle on yourself."
Leave a Comment