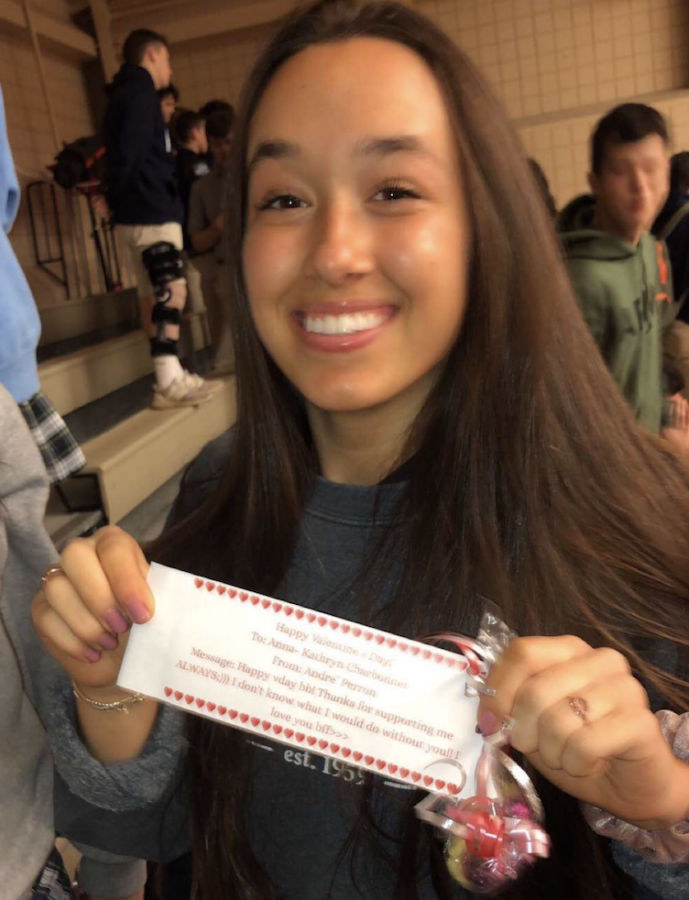 Last year, Estelle Broussard, President of the Cupcakes for Causes Club, came up with an idea to have "Valentines Day Grams" given out to students on Valentine's Day. Students can send a gram to someone for only $2. Each gram includes a cookie and a printed out message from your Valentine. This year, they decided to donate all proceeds to Miles Perret Cancer Services. 
I interviewed Estelle to find out where she got this idea from. Estelle said, "Honestly, I got the idea from the Christmas grams on the movie Mean Girls". Cupcakes for Causes make all the cookies, so they are destined to be great! The club also had their annual Valentine's Day Bake Sale which also raised money for Miles Perret Cancer Services. The bake sale included cookies, brownies, homemade rice krispie treats, and of course cupcakes.
Sending your friends and teachers Valentine's Grams is a great way to show how much you love and appreciate them. Junior Andre Perron says, "I loved seeing everyone happy to receive their candy grams! It made everyone so happy and feel so special on such a fun day". Valentine's Day can be a super fun day for some people, but then a very dreadful day for others. Thanks to Cupcakes for Causes, everyone has the opportunity to have a great day full of love and friendship!